Join the PTSA
Your PTSA Membership dollars support our Maynard Jackson High School students and teachers by providing assistance to programs such as: Classroom Supplies & Enrichments; Emergency Needs; Facilities Improvements; Cultural & Academic Programming; Teacher and Student Hospitality and Community Building events.
Find out how you can join the PTSA and make a difference at Maynard Jackson High School!
Become a Business Member of the MJHS PTSA
The Maynard Jackson Jr. High School PTSA offers a variety of membership levels to businesses that wish to invest in and demonstrate a commitment to education and our community of students (over 1,200) and our teachers/faculty/staff (over 130). Support from business and community leaders are vital partnerships. PTSA membership provides your business with visibility and recognition of support while increasing the cooperative efforts between our school, local businesses, and our surrounding community. Please consider level that makes the most sense to show your community support.
Become a Business Level Member Today
Purchase MJHS Spirit Wear
The MJHS PTSA offers students and parents the opportunity to purchase school spirit wear! We offer a variety of styles and sizes for any Jaguar scholar. Peruse our selection on our new Online Jag Store!
Donate to the PTSA
With school funding barely covering the essentials, the PTSA funds additional projects, events, and activities throughout the year for teachers, parents and students. We assist in a number of ways.
You can make a tax deductible contribution in addition to your PTSA Membership or Business membership. Make a donation online through the donation link on this page.
In-Kind donations are welcome! Donations we are often looking for are food or gift items for Teacher Appreciation events, student activities, and more. Contact our VP of Hospitality or VP of Fundraising for ideas or needs.
The Maynard Jackson HS PTSA is a 501c3 organization and your donation is tax-deductible.
Community Support Programs
Kroger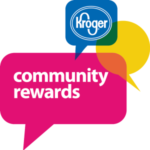 Connect your Kroger Plus card to our school and we will receive a portion of your Kroger purchases. Go online and sign in and choose Community Rewards to connect your card to an organization.
Our school is: MAYNARD JACKSON HIGH SCHOOL, Organization Number: WS362.
Amazon Smile
When shopping online at Amazon, please be sure to go through their Amazon Smile page to shop and earn money for MJHS PTSA. Make sure you bookmark it to use that Amazon Smile link each time you shop at Amazon. Friends family and neighbors can support us too!
Go to your Amazon account settings, look for Amazon Smile Charity and search and choose "Maynard H Jackson Hs PTSA".
Dine Outs
We host a few dine outs each school year, partnering with local restaurants. You dine out (sometimes includes take out) and mention Maynard Jackson PTSA and the PTSA will receive a percentage of your bill. It all adds up! Look for announcements via Facebook, Instagram, twitter, emails, etc.